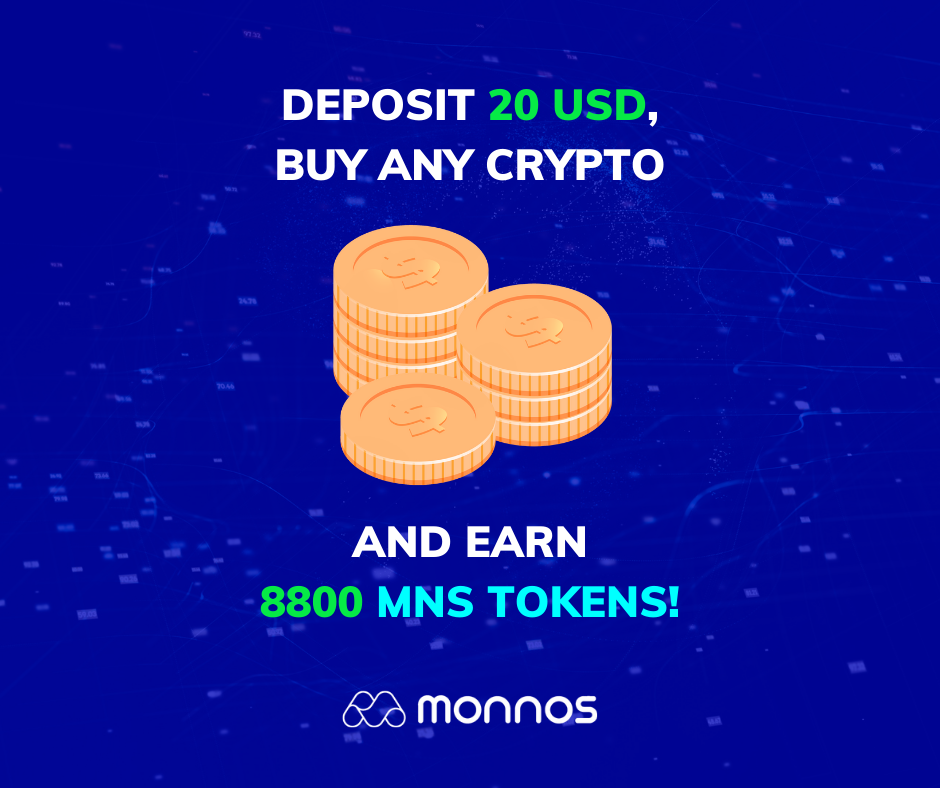 Promotion Identification Code: 2021SEP_P05

Deposit U$20.00 at Monnos, buy any cryptocurrency and receive a bonus of 8800 MNS tokens.

Attention: You must position your deposit of U$20.00 or more in any cryptocurrency to earn the bonus. Users who make immediate deposits and withdrawals or remain positioned in fiat currency will not earn the bonus.

Rules:
• Promotion valid only for users who have not deposited in the last 3 months and received notification of this promotion;
• Only a single deposit made will be counted per user within the indicated period;
• You must buy one of the cryptocurrencies available at Monnos with the value of USD 20.00 or more and keep this value in the APP until the end of the month of PROMO;
• Deposit valid from 09/27/21 until 09/30/2021, 23:59 GMT, in any crypto with deposit available, bank deposit or PIX.
• Bonus is 8800 MNS Tokens, regardless of asset price.
• Bonus payment will be made on 10/07/2021
• To receive the bonus you must have KYC approved (Know Your Customer / Verified Account).