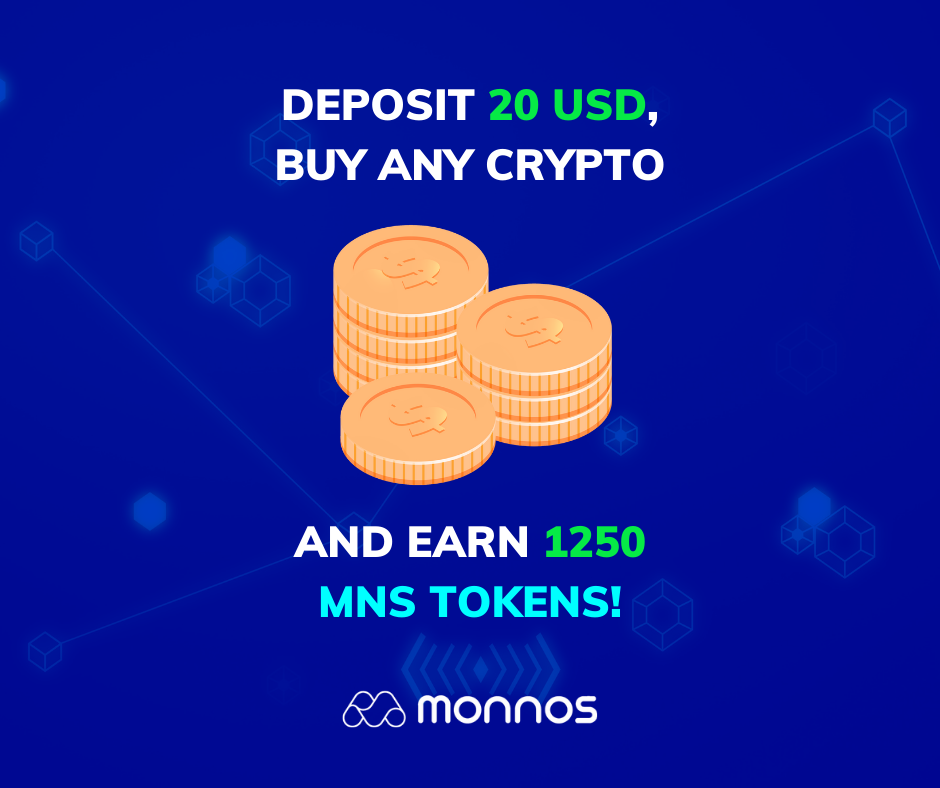 Promotion Identification Code: 2021AUG_P01

Deposit 20 USD at Monnos, buy any crypto and receive a bonus of 1250 MNS Tokens.

Attention: You MUST position your deposit in some cryptocurrency to earn the bonus. Users who make deposits and immediate withdrawals or remain positioned in BRL will not earn the bonus.

Rules:
• Only the first deposit made will be counted per user;
• You must purchase one of the cryptocurrencies available from Monnos;
• Deposit valid from 08/03/2021 to 08/08/2021, 23:59 GMT, in any crypto with available deposit, bank deposit or PIX;
• The payment of the bonus will be made on 09/07/2021.
• To receive the bonus, you must have KYC approved (Know Your Customer / Verified Account).