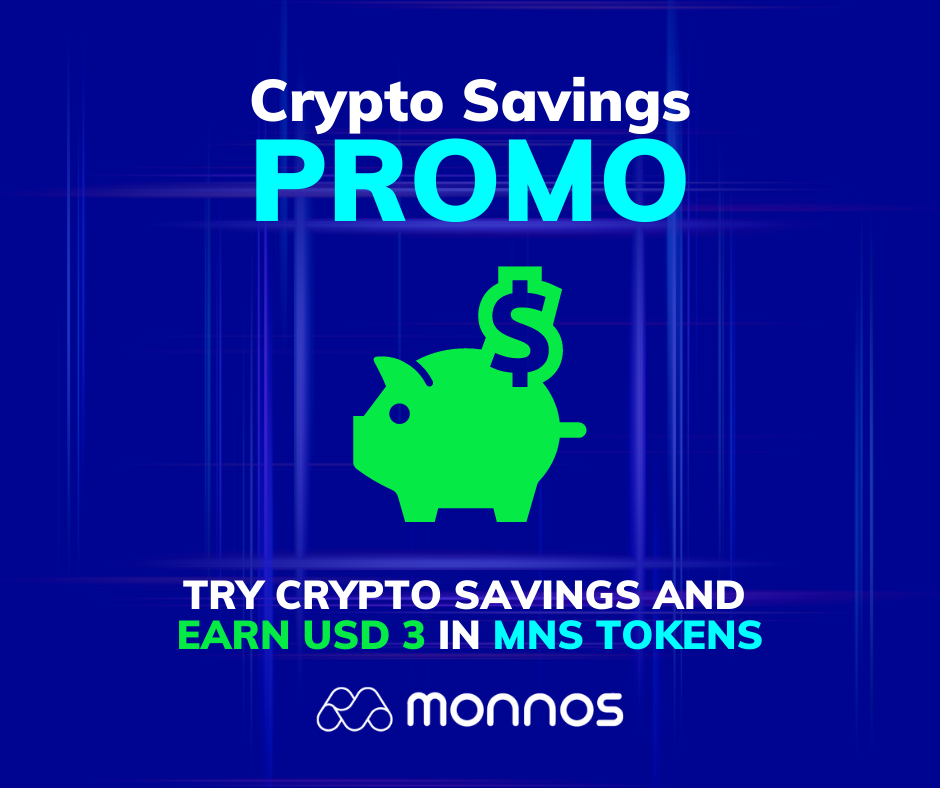 Use Crypto Savings and receive USD 3.00 in MNS tokens!


Deposit over USD 20.00 and buy BTC, ETH or USDT until 12/04 to start receiving automatic profitability from Crypto Savings. So you get a week's worth of Crypto Savings on 12/10. You will receive a USD 3.00 bonus on MNS Tokens for testing our functionality!
What is Crypto Savings?
Crypto Savings is our bot that generates automatic income for our users. The bot is connected to the largest exchanges in the world and whenever it identifies pricing inefficiencies, it executes the trade and passes on the profit to Monnos' users.
These earnings generated by Crypto Savings are passed on to our users every Thursday.
You can access Crypto Savings and see the performance of each asset by clicking on Monnos Perfomance. See the image below:

Terms and conditions:
• You must make a deposit of USD 20.00 or more until 12/04/2020 23:59 GMT.
• Can be banking deposit or in cryptocurrencies with deposit available on the platform.
• You must hold (hold) BTC, ETH or USDT until 12/10/2020. Which is the exact day for the distribution of Crypto Savings profits
• The promotion bonus will be paid only once per user, regardless of the amount of deposits made.
• The bonus will be paid on 12/14/2020.