As you probably know, in this Wednesday our MNS tokens was listed for the first time and it's already available to BUY and SELL in our app and in our partners exchanges.

We'd like to share with you some data about the token since the first day of the listing.

First day:

In the moment of the oppening we had a fall of 90% of the token value.





This is a really natural thing to happen in the token market, our CEO made a video bringing some examples of great exchanges that experiencied the same situation: Kucoin, Huobi, Bitmax and much others.
Second day:

After the fall, the price starts to go up and see good signs of recovery. This is something we know it's going to happen in the next months.



With the end of the euphoria of the first day, we had new investor comming and enjoying the profit opportunities. Besides this kind of investor we had those who are aiming the mid and long term, they are buying to hold.

The token value goes up in average 50% in the last 24 hours!

The market sees how transparent we are and they are believing in our business model, for this reason, they starting to buy our tokens and the price goes up 50% in the last 24 hours.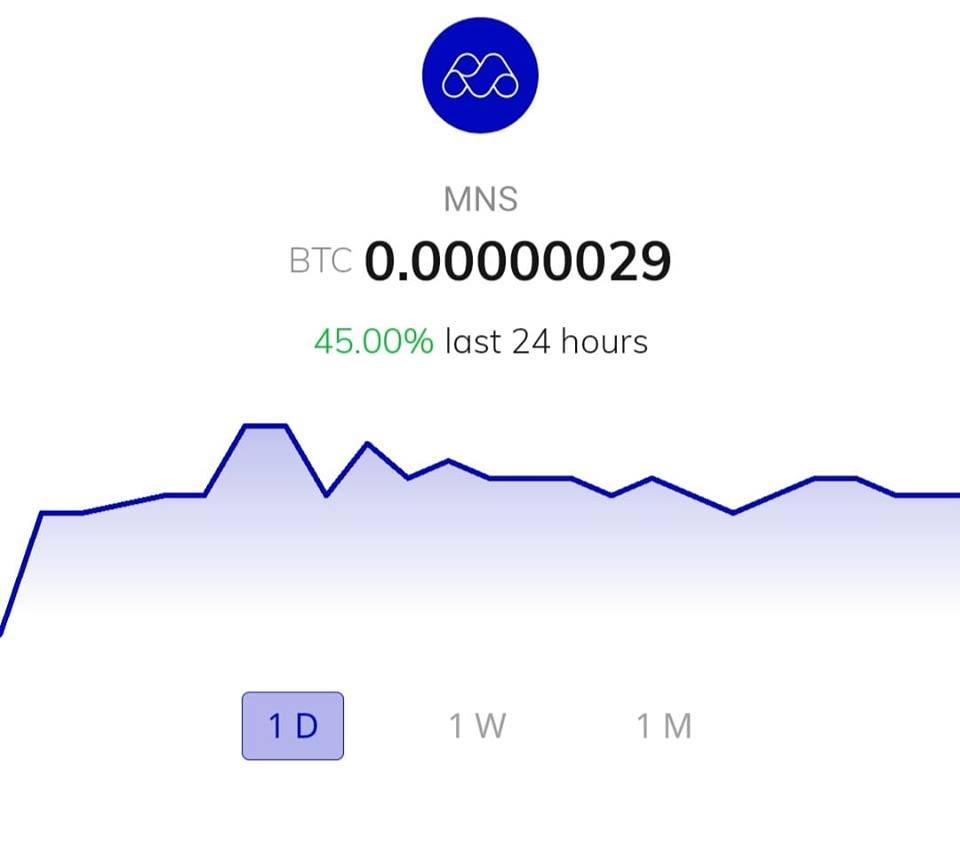 We believe this results are really good for the first days after the listing of our token. From now on, more than ever, our focus is EXECUTION.
The precification of the MNS it's going to happen througout the results of the working we are going to do and the market credibility that we are going to build. In this sense, we are 100% commited with the business model and we trust in the revolution that's gonna happen because of it.

Let's go together, to the moon!