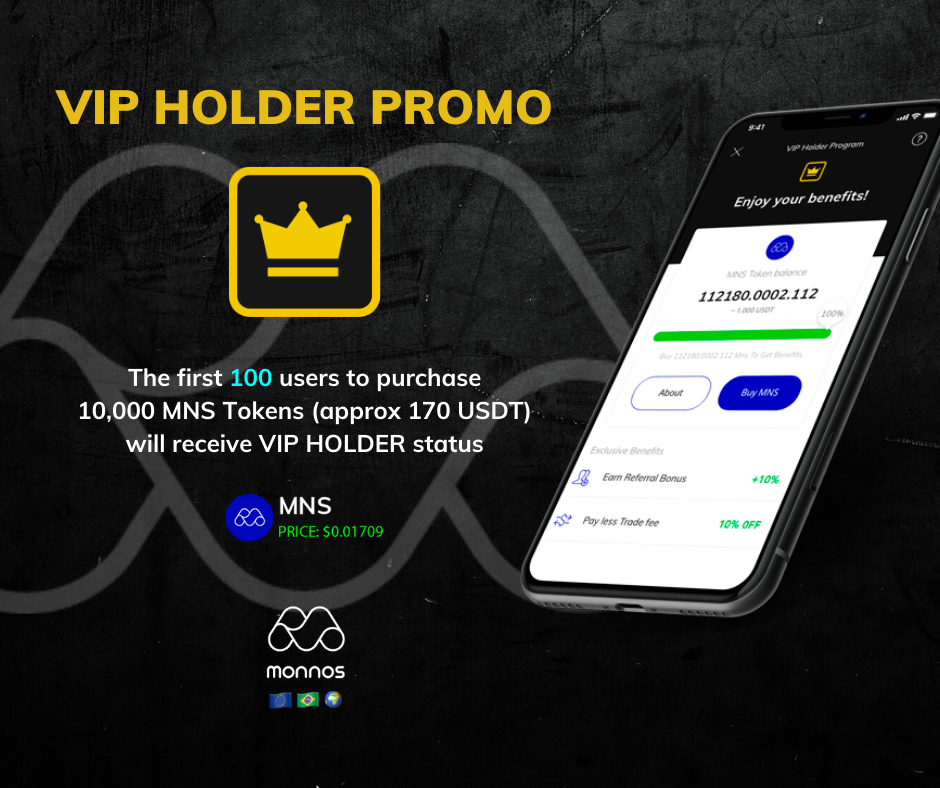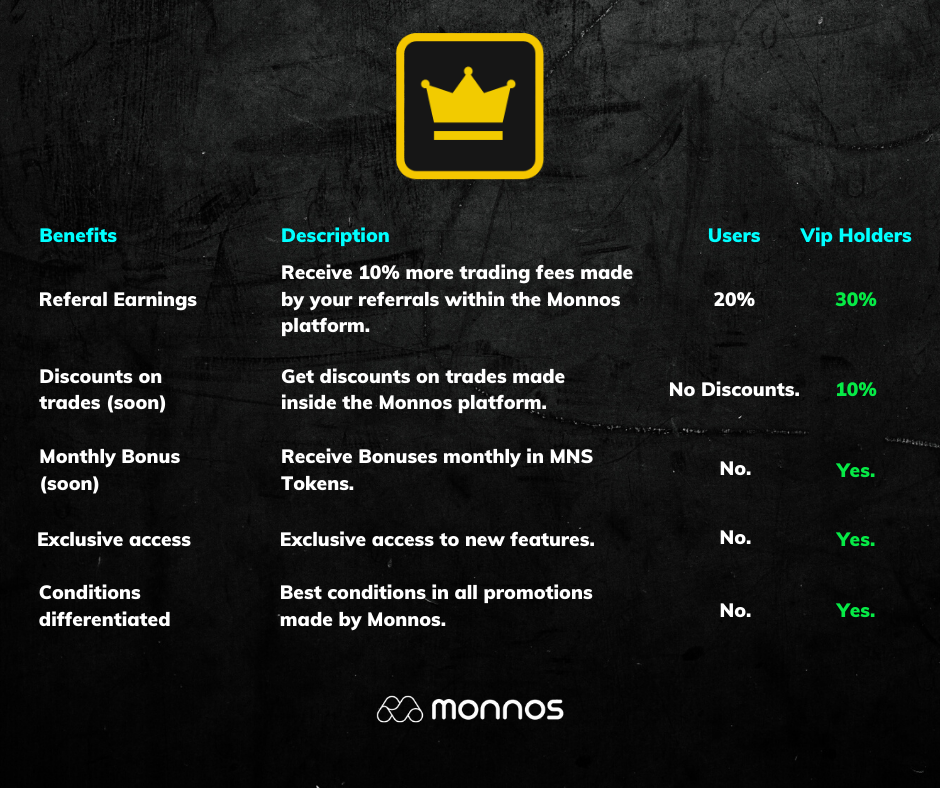 The first 100 users to purchase 10,000 MNS Tokens (approx 170 USDT) s in our App will receive VIP HOLDER status.

In order to maintain the status of VIP HOLDER the user will not be able to sell the amount purchased. But you can buy more.
Start: 05/12/2020
End: 05/20/2020 or when 100 purchases from different users are made.
Learn more about Vip Holder here