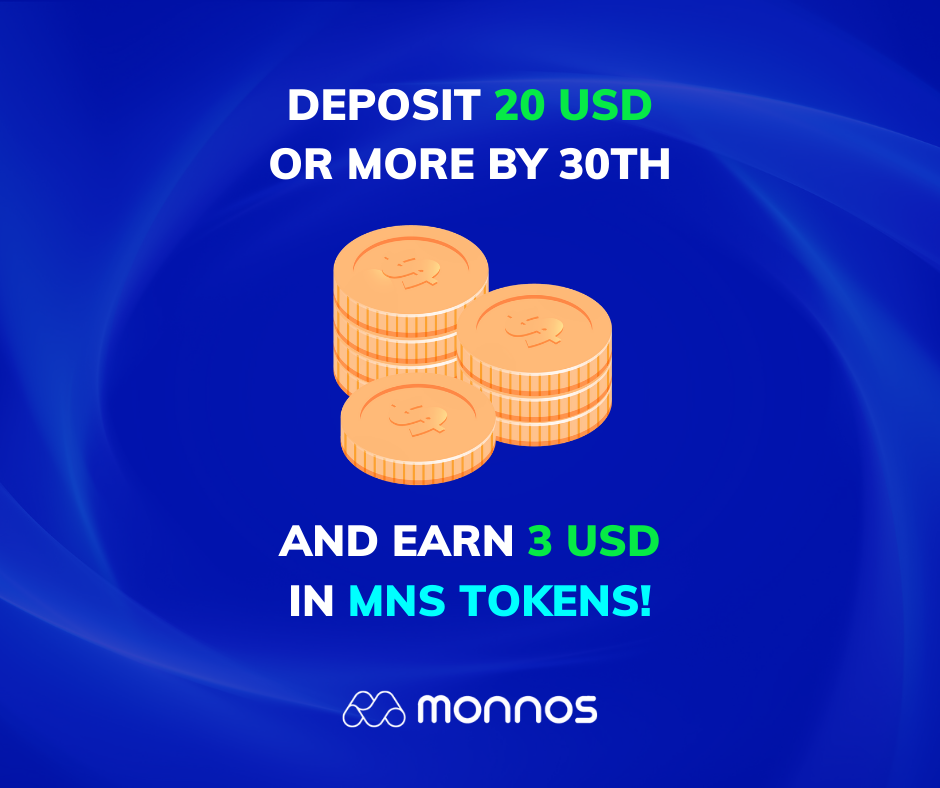 Deposit 20 USD in Monnos and receive a 3 USD bonus in MNS token.


Rules:
• Users who already have assets within the platform are eligible to participate in the promotion;
• Only the first deposit made will be counted per user;
• Deposit valid from 04/19/2021 to 04/30/2021, 23:59 GMT, in any crypto with available deposit, bank deposit or PIX;
• The payment of the bonus will be made on 05/07/2021.
• To receive the bonus, you must have KYC approved.
Important: Some cryptocurrencies have a minimum purchase price higher or approximately R$ 300.00.

Edit: Promotion changed and was extended from the 25th to the 30th.