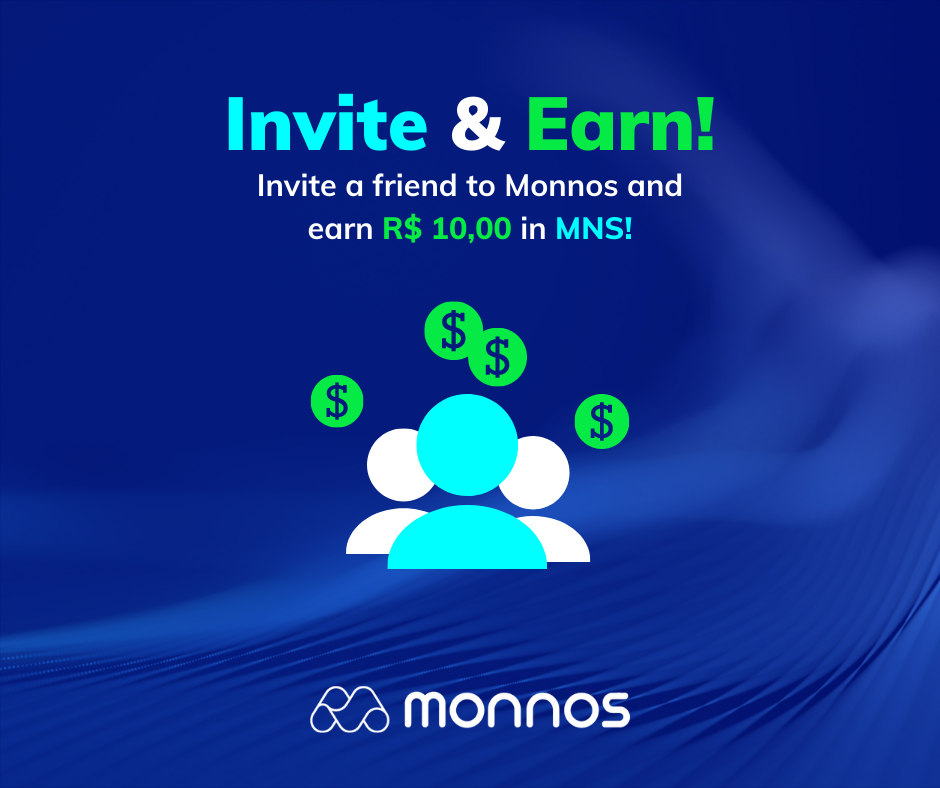 For each friend you invite and make a deposit of at least R$ 100.00, you and your friend will earn R$ 10.00 in MNS and if you reach 5 friends, we will double your prize by 2x (that is, R$ 100,00).

And remember, in the Monnos referral program, you receive 20% of what Monnos charges in trade fees for your referrals for 12 months (if you are a VIP HOLDER, your earnings can reach 39.5%).

Here's how to invite friends: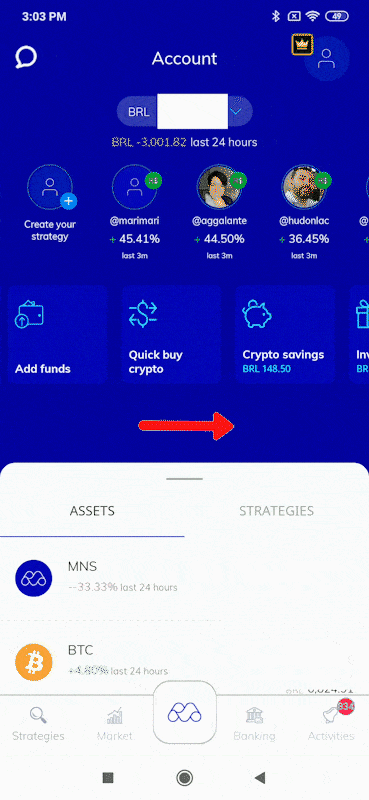 Promotion is only valid if the referee enters the referral code and makes the first deposit of at least R$ 100.00 in any crypto with available deposit, bank deposit or PIX;
Promotion valid from 03/16/2021 until 03/31/2021.
Payment will be made on 04/07/2021

Important: Some cryptocurrencies have a minimum purchase price higher or approximately R$ 300.00.
_________________________________________________________

Want to earn even more? Check out Monnos' TOP REFERRAL!